In the competitive landscape of accounting, the Woodard®️ Top 50 Client Accounting Services Practice Awards serve as a beacon of excellence and innovation. Today, we are delighted to spotlight Main Accounting Services, one of the accomplished winners of the 2023 awards, and a firm that stands out for its specialization in law firm and trust accounting.
Main Accounting Services: A Trusted Partner for Law Firms
Founded by Angela Main Roberts in 2016, Main Accounting Services has swiftly risen to prominence in the industry, with a dedicated team of 11 and a unique focus on increasing the success and profitability of growing law firms. Their mission is to empower law firm owners by helping them understand their financial reports, providing insightful information, accurate and timely reports, and holding regular meetings with business owners, coaches, and tax preparers.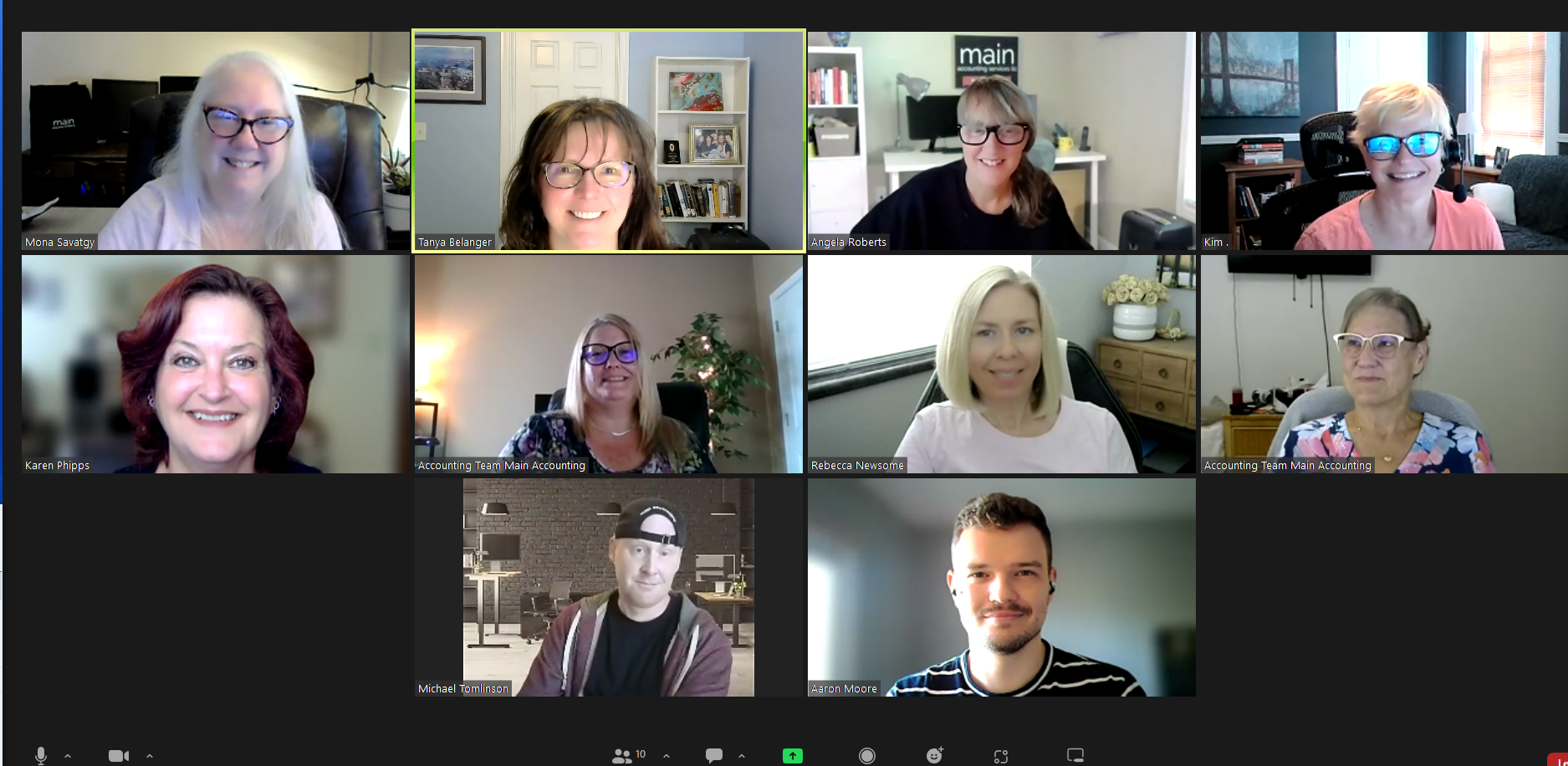 The Main Accounting Services Team
Main Accounting Services is committed to top-tier performance, marked by intentionality, specialization, efficiency, effectiveness, profitability, and scalability. They understand the challenges and importance of solid trust accounting procedures and workflow, ensuring compliance with state bar regulations. With Main Accounting Services, law firm owners can have peace of mind with knowledgeable and professional partners to assist with all accounting functions.
Celebrating Innovation at the Scaling New Heights® Conference
The annual Scaling New Heights® conference is the platform where the winners of this innovative award are announced. Joe Woodard, founder and CEO of Woodard™, emphasized the importance of not just adapting to the significant disruptions in the profession but also innovating and paving new pathways to support and transform business clients.
Main Accounting Services, with its innovative approach and commitment to clients, has done just that. Angela Main Roberts' words about the award, "Winning the Top 50 award was a total surprise; we are all so excited! I believe winning this award will help solidify our firm's reputation with clients and team members," reflect the transformative power of this recognition. Though the team hasn't celebrated yet due to their virtual setup, they are planning an in-person retreat within the next year, which will surely be a testament to their shared joy and camaraderie.
Recognizing Top-Tier Performers
The Woodard®️ Top 50 Client Accounting Services Practice Awards are open to accounting services practices of all sizes, from sole practitioners to large firms. The rigorous evaluation process involves an expert panel comprised of external consultants as well as Woodard's own team of bookkeeping and practice coaches. This ensures that the award truly recognizes the top-tier performers in the industry.
As we celebrate Main Accounting Services' accomplishment, we also look forward to the future. The nomination period for the 2024 awards will commence on August 1, 2023, and close on December 31, 2023. This is an opportunity for other innovative and efficient firms to shine.
So, if you believe your firm has what it takes to be a part of the Woodard®️ Top 50, or if you know of a firm that deserves recognition, don't hesitate. Nominate them for the 2024 award and let their hard work and innovation be recognized. Visit Woodard's Top 50 Accounting Services Practice Awards for more details about the award and the nomination process.
Spotlight on Main Accounting Services, a winner of Woodard®️ Top 50 Client Accounting Services Award. Learn about their journey to excellence and the impact of this prestigious recognition. Explore their specialized services for law firms and trust accounting at Main Accounting Services' website.