It's no secret that we use Microsoft Teams at Woodard. If your organization has also made the switch to Microsoft Teams, you already know what a fantastic tool it is. From improving your business communications to streamline your workflows, Microsoft continues to add new features and improve existing ones - all leading to greater useability.
Here's what's new in Teams this August.
Create Tasks from Messages
Communicating with your team often leads to tasks that need to be completed. Having to open a separate app to create those tasks can be disruptive to your workflow. To help with this, Microsoft has included the ability to create a task from a message in teams. To create a task,
1. Hover over the message and click the ellipses (…) in the pop-out menu
2. Select 'More actions' and choose 'Create task'.
Tasks that you create in teams will automatically populate into the To Do app and Outlook, as well as the Task app for Teams.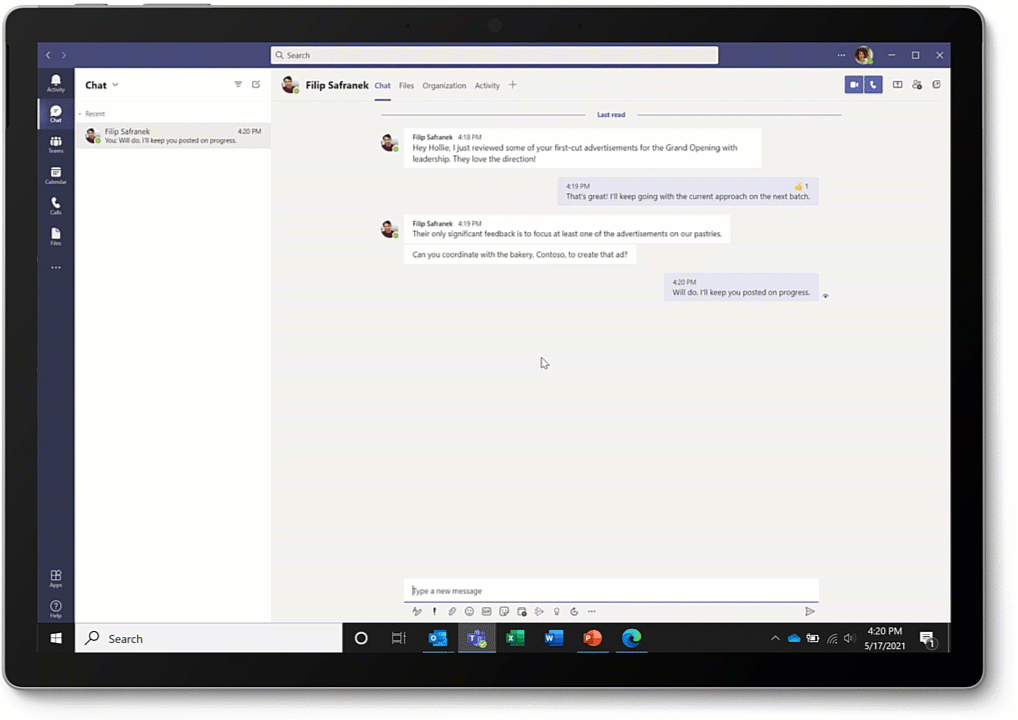 Spotlight Multiple Users During a Meeting
Teams now allows you to spotlight up to seven users at one time during a meeting. For meetings that have multiple speakers, spotlights are a great way to focus attention on the people speaking.
To spotlight meeting participants,
1. Right-click on a participant's video box or hover over the participant and click the ellipses (…)
2. Select 'Spotlight' from the drop-down menu.
Read more about spotlighting users here.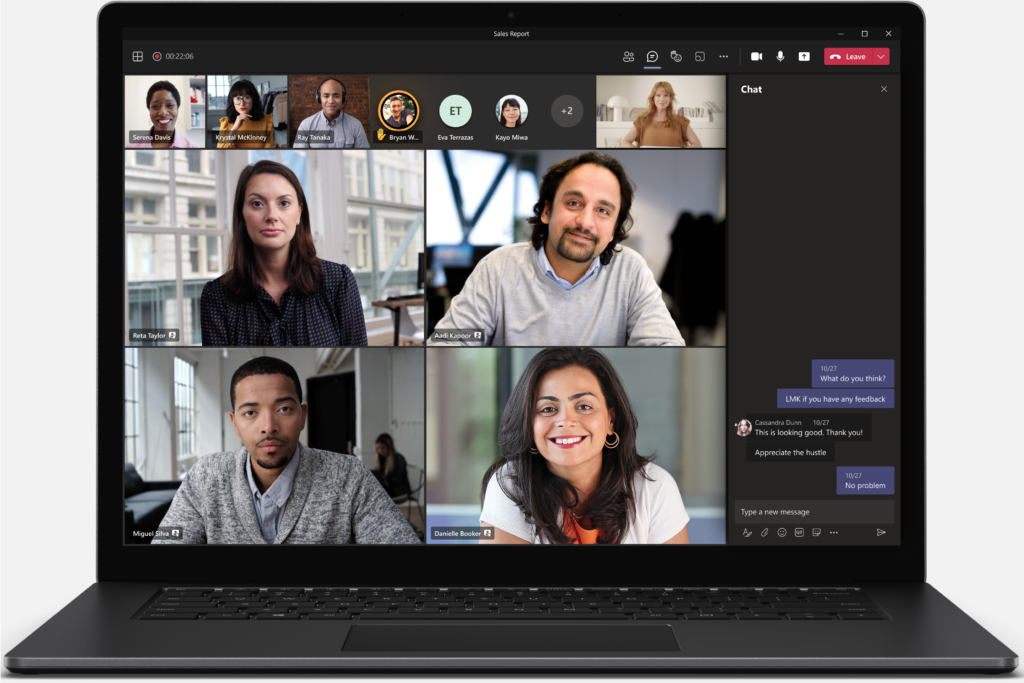 Manage Camera and Mic Settings for Attendees
Sometimes disruptions happens during meetings. Now, the host of a Teams meeting has full audio and video control of attendees. Before starting the meeting, you now have the option to select allow everyone to have their camera, or allow no one to have their camera. You can also individually control users ability to turn on your webcam and audio from within the meeting.
Read more about managing attendee settings here.