Intuit revealed new improvements across the QuickBooks ecosystem at the annual QuickBooks Connect event. These improvements were introduced by Ted Callahan, Accountant Leader at Intuit.
New Revenue Share Program
The Revenue Share initiative expands the current ProAdvisor Preferred Pricing. When adding a new client in QuickBooks Online Advanced, the ProAdvisor will be able to select "Revenue Share" as the billing option. With this option, your clients will pay Intuit directly each month and you will receive 30% of the billed price for the next 12 months.
You may select this option to reduce ongoing client billing management. If you prefer to keep receiving the ongoing discount by directly paying for a client's QBO account, the ProAdvisor Preferred Pricing program will accommodate you.
Intuit's Revenue Share tool will be available soon. If you are interested in early adoption of this program, sign up here.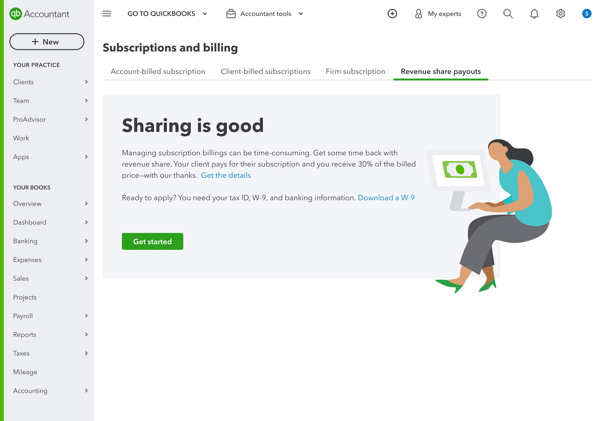 Books Review and Transaction Collaboration
Month-End Review, which was introduced last year, is an end-to-end workflow built into QuickBooks Online Accountant that allows you to separate the bookkeeping flow into three steps: transaction review, account reconciliation, and final review. It is now being updated so that it may be used in more processes and enable you to produce client books outside of the monthly timeframe. The new features, listed below, have been added to the process, which is now known as Books Review.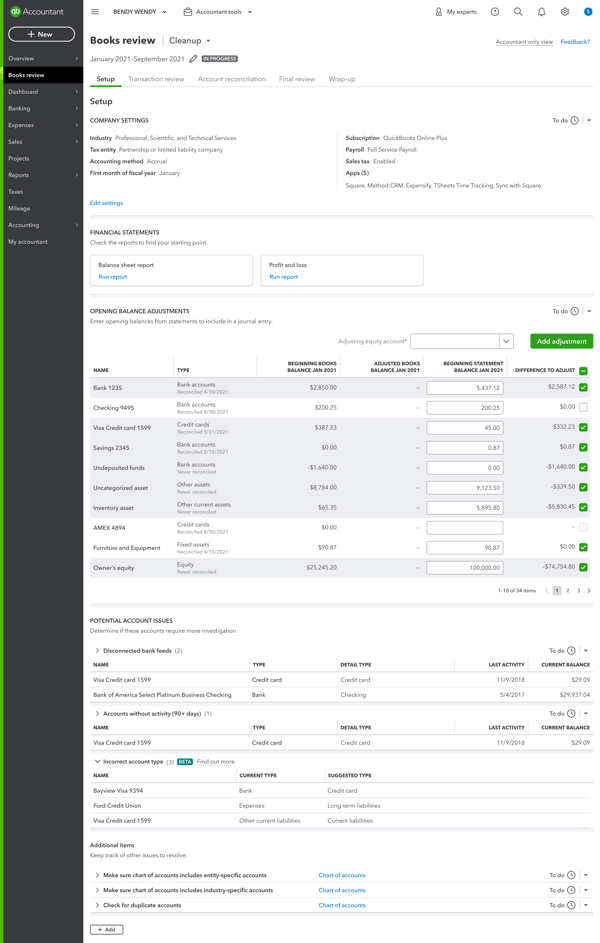 Bookkeeping Setup: This new tool allows you to make adjustments to the opening balance as well as iron out concerns such as unconnected bank accounts and redundant accounts on the chart of accounts all in one location, saving you time and effort.
Bookkeeping Wrap-up: Wrap-up allows accountants to generate a series of customized reports that provide insight into a client's business and serve as a tangible work deliverable of accountants' value. Accountants can use QBOA to edit, customize, and provide customized report packages to clients, allowing them to advise and guide clients on strategic decisions that will help them succeed.
Transaction Collaboration: This innovation, which will be available soon, will help you obtain missing information from clients. After you request information using the QBOA protocol. clients will receive a notification in their QBO account and view transaction collaboration requests on the My Accountant tab. They will then be able to open the request and supply the requested information without ever leaving QuickBooks.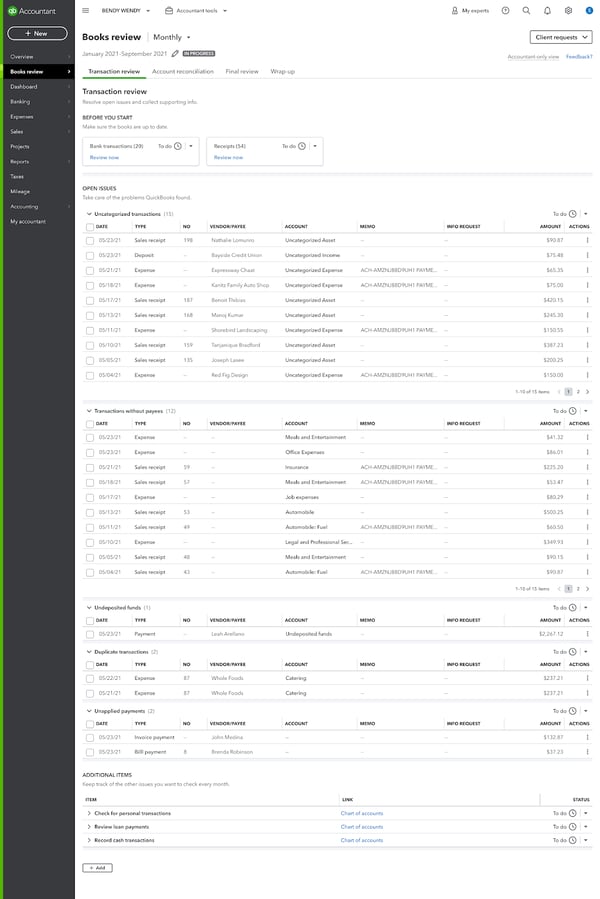 QuickBooks Online Advanced App for Windows
Intuit released QuickBooks Online Advanced for accountants for free earlier this year. Now, you will have access to the QuickBooks Online Advanced app for Windows for your practice.
The free app is designed to assist you and all your users in managing your QBO clients, regardless of the version of QBO they are using. To download the app:
Go to QBO Advanced Books via QBOA

Select the gear button

Look for the app download link and log in
Once logged in, you will be able to see your whole customer list and even have many accounts open at the same time, allowing you to navigate swiftly without switching between clients. Furthermore, because this is installed software rather than a web browser, sessions can be longer, allowing you to continue working longer without having to sign back in.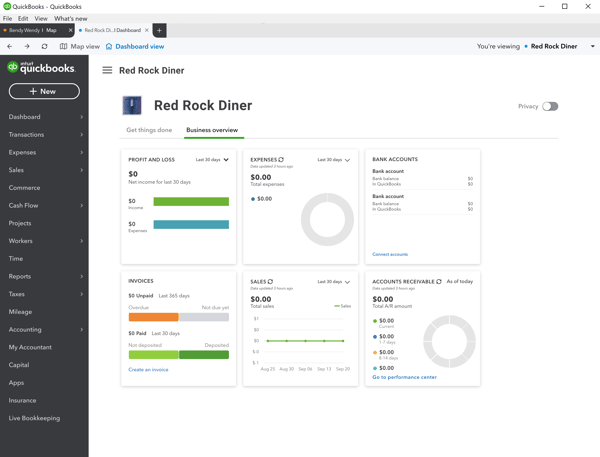 Reinforcement of Other Recent News from Intuit
During QuickBooks Connect, Ted Callahan also reinforced other recent news such as the ProAdvisor QuickBooks Online Payroll Certification and improvements to ProAdvisor support. Ted's announcements at QuickBooks Connect came not long after he provided open and candid answers to accountants' and bookkeepers' questions on the main stage at Scaling New Heights.