Planning and tracking employee time has always been challenging. With many firms going to remote or hybrid working arrangements, it has only become more difficult. Having a solid grasp of staff hours and allotment is key for profitability. Now more than ever, firms need to be able to budget staff time and allocate resources accurately and effectively.
Existing Challenges in Managing and Tracking Employee Time
For small- and medium-sized firms, the practice of planning and collecting team members' time is one of the most challenging parts of practice management. Getting each employee to log their hours accurately is often difficult. There is a delicate balance to strike between getting granular time detail and having employees feel like they are being micromanaged.
It takes dedicated time from leadership to review time entered. Even more time is needed to develop budgets for projects, allocate staff to each project and track performance to budget. There is always a risk that inefficient tracking and review processes can lead to wasted time.
For many firms, the current process involves manual tracking, which is time-consuming and prone to human error.
New Challenges in Managing and Tracking Employee Time
The onset of the pandemic has made the entire time budgeting and tracking process even more difficult. Many firms have moved to a remote or hybrid work environment, which means employees are no longer in the same building. Additionally, it is unlikely that staff employees are working traditional 9-5 schedules. These factors make communicating and collaborating harder.
Some of your firm's clients are likely also in remote or hybrid working environments. For now, the days of traditional fieldwork where the entire team spends a full week or two at the client's office are gone. Instead, some fieldwork may be completed at team members' homes, an idea that may have seemed preposterous a few years ago.
These challenges make it all the more important to have efficient processes in place. Employee time is the most important resource an accounting firm has, and it needs to be utilized properly for the firm to stay profitable.

Below are some tips to help you plan staff time and allocate firm resources.
Establish Team Roles and Availability
In order to make educated decisions around resource allocation, you will need to understand the full deck you are working with. It is important to have a firm grasp of how many team members you have, their level in the organization, the number of hours they can work each week and the skillset each team member possesses. With many offices going remote or hybrid, it is even more important to understand the availability of each team member, as many aren't working traditional 9-5 schedules.
To avoid conflicts, each team member should also have a firm understanding of their role and expectations. The easiest and most official way to accomplish this is to keep job descriptions on file for each role (senior auditor, audit manager, etc.) and share them with the employee upon hire. If a team member's role changes via promotion or reorganization, that change should be accompanied by an updated job description.
Create Hourly Budgets for Projects and Common Tasks
To effectively budget for and assess new projects, you will need to understand the resources each project will require. To avoid reinventing the wheel each time a new client is brought on, consider keeping standard budgets and workflow templates on file for each type of project. Recurring projects such as bookkeeping, individual tax returns and compilations typically don't deviate much from ordinary requirements. Even larger, more fluid engagements such as audits can at least be budgeted by component – audit planning, inventory, accounts receivable, etc. Break down each type of project to an hourly budget so that when you add it to your workload, you understand the amount of resources that will be needed to complete the project.
In the past, a team member might have been onsite at a client's office for a day, a week or longer. In the current remote or hybrid environment, team members aren't limited to working on only one client in a given day. Breaking projects down to hourly requirements allows you to allocate components of different projects to the same team member on a given day to maximize efficiency.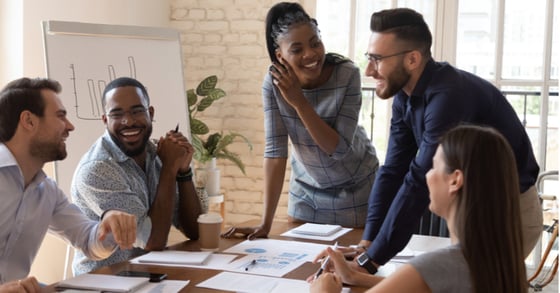 Communicate Effectively with Your Team
As mentioned previously, there is a risk that employees will view detailed time tracking as micromanaging and "Big Brother" watching their every move. To help alleviate their concerns, explain to team members that the goal of time tracking is to make their lives easier. Explain that the primary purpose of keeping track of time is to learn if our clients are making the firm profitable. Making the firm as successful as possible is beneficial for team members at every level.
With team members working remotely, it is important to align on expectations for work schedules and client deliverables. In many ways, working remotely can lead to greater efficiency, so long as communication is clear on expectations. Utilize remote working tools such as Zoom, Microsoft Teams or other solutions that allow you to touch base with your team members and collaborate via screen share.
Utilize Software to Help
If the prospect of budgeting projects and tracking time seems daunting, consider utilizing a software package to help with some of the heavy lifting. There are many time and billing software options out there, each with different features. Some common features include:
Time input by employee, project, and task
Dynamic reporting with the click of a button
Firm-wide view of all projects in process and the resources available to complete them
Key metrics such as realization rate and accounts receivable aging
Integrating with other parts of your business, such as invoicing clients, collecting payments, and file management
Conclusion
Both new and old challenges make the practice of tracking staff time and resource management difficult. It is easy to get frustrated and avoid detailed timing tracking and planning all together. However, if you follow the tips outlined above you can rise above the challenges and start making strategic time and resource decisions that will benefit your firm in the long run.