11/20/2023, Note from the editor: This article has been updated to reflect feedback from Intuit.
Intuit has entered the bill payment space with the launch of QuickBooks Bill Pay. This development, announced by Firm of the Future on August 7, 2023, aligns with Intuit discontinuing its existing bill pay partnerships—BillPay powered by BILL (effective September 19, 2023) and BillPay powered by Melio (expected in 2024). An important caveat here is that if you're paying for your QuickBooks Online (QBO) monthly subscription via a ProAdvisor's Wholesale Billing, you won't get immediate access to this new app; priority goes to direct-paid subscriptions.
The transition to this new payment app has presented several challenges for my bookkeeping practice. Given that I prefer the convenience of handling vendor bills directly within QBO, this article delineates my experiences with QuickBooks Bill Pay to date.
The Positives
Streamlined Payments Inside QBO
The main perk is the ability to pay bills right from within the QBO app, eliminating the need to switch between different platforms.
The Challenges
Vendor Invites for ACH Payments
The absence of an ACH invite feature for existing vendors is a significant obstacle. Current workflows for other bill pay systems, like BillPay powered by BILL and Melio, allow for electronic invites to gather ACH info. Without this feature, I've had to spend substantial time reaching out to vendors individually—far from efficiently using resources.
Update: Intuit is working on this and plans to launch in early 2024
One Bill, One Payment
Another hiccup is that the app does not allow for batch payments. If a vendor has multiple bills, each bill must be paid individually. Considering ACH transaction fees and the labor involved, this isn't practical for firms like mine that handle a high volume of transactions.
Update: Intuit has indicated they are working on this and plans to launch multiple bill payment functionality in the next few months.
Incomplete Payment Info
When making ACH payments, the app's interface lacks a field displaying the bill number being paid. This requires an additional step to cross-reference bill numbers, making the process cumbersome.
Update: Intuit reports that the bill number will appear if a bill number exists in QuickBooks Online.
Fee Structure Confusion
QuickBooks Bill Pay offers three plans. Although the premium plan at $7.50/month offers 40 free ACH payments, the payment confirmation screen erroneously indicates a $0.50 ACH fee. This conflicting information can confuse clients, and there isn't a built-in method to track the usage of free transactions.
Hurdles in Bank Verification
Bank verification has been problematic, with some issues specific to Bank of America accounts. My client had to wait ten days for verification, even after receiving an email confirming the process was complete.
Update: Intuit has indicated that the Bank of America issue is fixed. It was temporary and not specific to the Bill Pay feature.
Character Limitations
The app's character limit for vendor names is restrictive and does not accept symbols, requiring manual adjustments to fit the standard naming convention.
Extended ACH Delivery Times
ACH payments have a considerably long delivery window of 7-10 calendar days. Surprisingly, paper checks sent via mail seem to arrive faster.
Update: Intuit reports that it will be launching faster payments toward the end of November 2023
Authentication Hiccups
The multi-factor authentication feature sent verification codes to my client rather than me, the ProAdvisor, disrupting the workflow.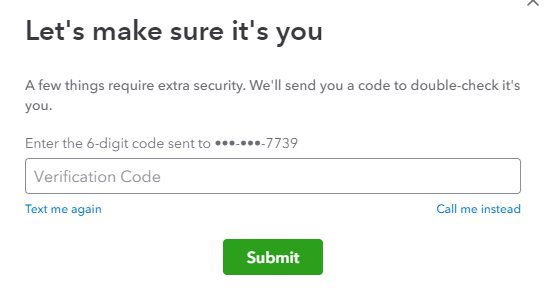 Update: Per Intuit, this issue has been resolved.
Future Enhancements Needed
While QuickBooks Bill Pay may be a good fit for small businesses with minimal billing requirements, its current limitations make it less suitable for firms that process multiple bills weekly. Despite its shortcomings, it's a first iteration, and one can hope that Intuit will lean into user feedback for future versions.