It was an incredible three days at QuickBooks Connect 2022 at the Aria Las Vegas for accounting professionals and developer partners. Ted Callahan and Ashleigh Sutter started off the conference on the right foot by speaking about the power of feedback and how Intuit is continuing to accelerate changes to QuickBooks Online based on your voice. Ted highlighted some highly anticipated changes and fixes to the product, including improved navigation in the chart of accounts, the ability to permanently remove clients from your QuickBooks Online Accountant account, and the much-anticipated ability to edit, void, and delete historical payroll transactions.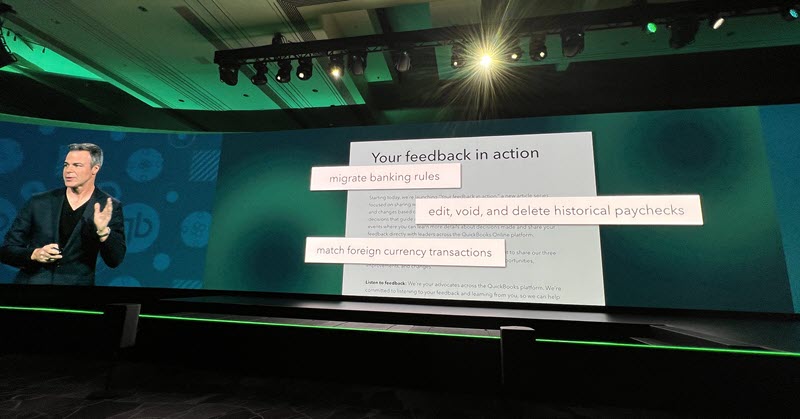 The conference also celebrated the 25th anniversary of the QuickBooks ProAdvisor program, recognizing over 400 professionals who have been in the program since its inception in 2007. Over 40 of these original members were in attendance.
Throughout the mainstage sessions on Thursday, the event MC, Carla Hall, of Food Network fame, kept everyone engaged and excited with her unique mix of humor and enthusiasm.
The conference was then kicked up a notch with the keynote speakers: Serena Williams, Simon Sinek, and Malcolm Gladwell. Serena Williams spoke about her experience as an investor and urged attendees to never give up. She shared that her secret to success is always assuming that she will win and playing as though losing isn't even an option.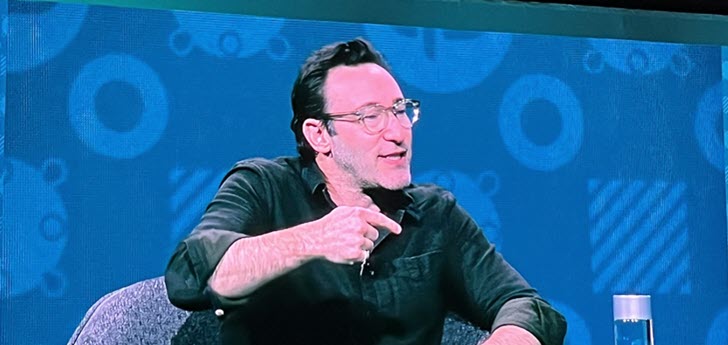 Simon Sinek discussed introduced the crowd to the ideas published in his book, The Infinite Game. He believes that people set themselves up for failure when they set finite goals in their lives and business by losing sight of the fact they are playing an infinite game without a set definitive end. Malcolm Gladwell, the author of multiple best-selling books, focused on the true meaning of innovation and how a great idea does not earn the title "innovation" until it has transformed the way things are done.
QuickBooks Connect 2022 offered attendees a wide variety of breakout topics to choose from and included sessions presented by well-known industry leaders, such as Ron Baker, Geni Whitehouse, Michelle Long, and many, many more. It also brought back Braindates - a matching-making networking platform that allowed attendees to post topics for discussion and then schedule a time to meet with other like-minded attendees either 1:1 or for a group discussion.
Although it was plagued with some technical difficulties, the first-ever QuickBooks Riff-Off was an engaging and exciting session that pit two teams of QuickBooks rockstars in a battle to demonstrate the best tips and tricks for QuickBooks Online. The Smart Assets team all-star line-up included Liz Scott, Alicia Katz Pollock, and Debra Kilsheimer (coach: MB Raimondi), who went up against the equally impressive team, The QBO Fierce Fanatics, made up of Carla Caldwell, Deborah Defer, and Tatiana Tsior (coach: Al-Nesha Jones). Always a crowd-pleaser, the incomparable Dawn Brolin played referee and MC during the accounting smackdown! After sharing great tips like exporting and importing bookmarks in Google Chrome to creating killer reports, the Smart Assets team prevailed for the win!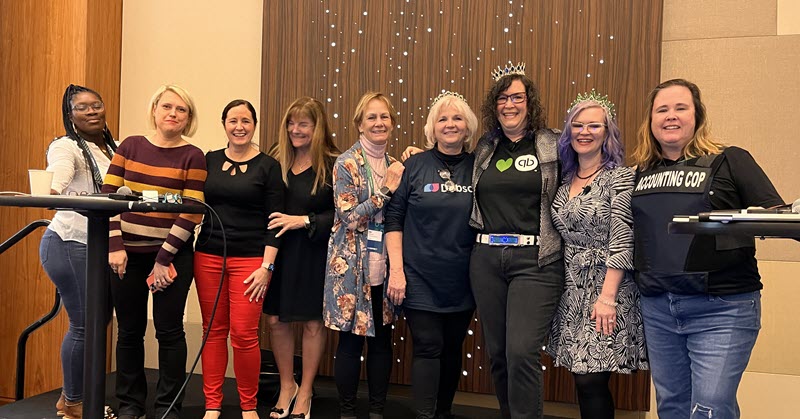 Of course, QuickBooks Connect always throws a great party, and the after-party Connectfest, held at the JEWEL nightclub in the Aria, did not disappoint. There was dancing, entertainment, and much fun to be had!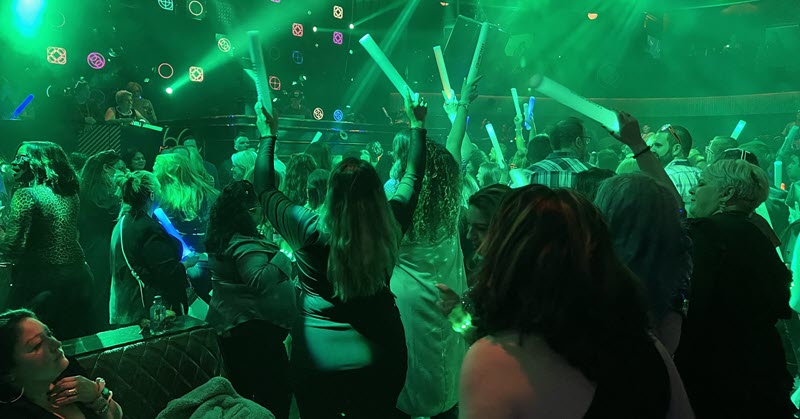 All in all, the event was a great success, and we are looking forward to QuickBooks Connect 2023! Accounting professionals who attended the event left with a new-found excitement and appreciation for the QuickBooks ProAdvisor program and the potential it can offer to their businesses.