A new website, Xero welcomes a new CEO, the next IRS Commissioner, exciting acquisitions, and awards season is here! Here's a look at the news you need to know about this week from the Woodard Report!
Today is a big day here at Woodard! We've just launched our newly redesigned website!
Woodard has always been a great resource for business advisors. Our newly redesigned website makes getting the information and support you need to transform your business clients even easier. With our new look, you'll be able to navigate our site more easily and find the resources you need to help your accounting or bookkeeping practice succeed.
Our commitment to empowering business advisors remains stronger than ever, and we are constantly exploring new ways to support you. In addition to our expansive library of on-demand webinars, our memberships offer individual and group coaching, roundtable groups, the Scaling New Heights®️®️ conference, the Woodard Summit, The Woodard Report, and much more.
We invite you to explore our new website and take advantage of all Woodard offers. With our support, you can take your practice to the next level!
We're excited about the new website and what it means for our members and the profession. Stay tuned for more updates!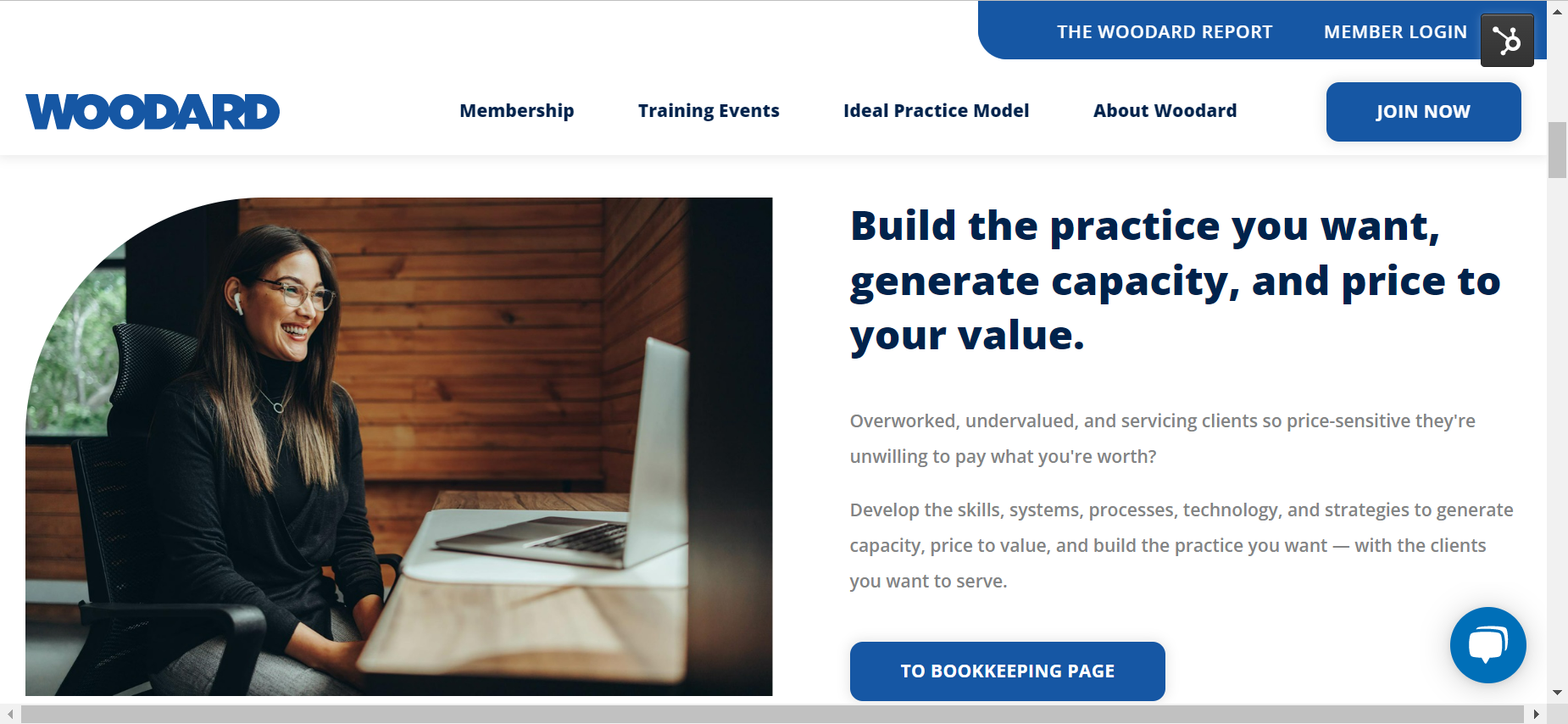 Xero news
Xero has announced the appointment of Sukhinder Singh Cassidy as their new CEO, effective November 28, 2022. Sukhinder takes the helm from Steve Vamos, who served almost five years as CEO and led Xero from 1.4 million to 3.5 million subscribers, more than tripled its annual MMR from $484.4 million to $1.5 billion, and grown Xero's subscriber LTV from $3.2 billion to $13 billion.

Sukhinder is a seasoned Silicon Valley executive with over 25 years of global leadership experience, including roles as President of Asia Pacific & Latin America at Google, President at StubHub, founder of theBoardlist, CEO of Joyus, and co-founder of Yodlee. She has extensive public and private board experience with numerous companies. Read more...
Accounting Today
Werfel, a former acting commissioner of the Internal Revenue Service during the Obama administration, will be nominated as the next commissioner of the IRS by the Biden administration, according to the White House.
Werfel was also the former controller of the Office of Management and Budget during the Obama administration. He will be succeeding Charles Rettig, who is retiring this month. Douglas O'Donnell, deputy commissioner for services and enforcement, was nominated as acting commissioner in late October (see story). Read more...
Thomson Reuters press release
Thomson Reuters announced that it signed a final agreement to purchase SurePrep, LLC ("SurePrep"), a US-based leader in 1040 tax automation software and services, for $500 million in cash. Thomson Reuters anticipates receiving an estimated tax advantage with a net present value at the time of purchase of about $60 million as part of the transaction.
SurePrep was founded in 2002 with the goal of assisting accounting businesses in increasing productivity and profitability while supporting a 100% digital tax workflow. SurePrep's products and solutions are used by over 23,000 tax professionals at CPA companies, asset management firms, and other organizations. The acquisition is expected to close in the first quarter of 2023, subject to certain regulatory clearances and usual closing conditions. Read more...
CPA Practice Advisor
The K2 Quality Awards are in their twenty-first year, and they are among the most well-respected and longest-standing awards in the accounting industry. In announcing this year's award winners, Randy Johnston, shareholder and VP at K2 Enterprises, was quite pleased with the progress of automation. "The software publishers are working on productivity and end-user experience with improvements in their products." according to Johnston. Read more...