In the news this week: Woodard's Groundhog Day sale is back, a new leader of the QuickBooks ProAdvisor Program is welcomed, insights into the economy and how it will affect the labor shortage, Microsoft invests big in ChatGPT, and introducing Intuit's new QuickBooks B2B payment network.
Our favorite one-day sale of the year is back! On Groundhog day, everyone saves. Sign up to find out how much Woody will save you. In addition to the sale, there is also a raffle to win a FREE ticket to Scaling New Heights 2023! The annual Scaling New Heights® conference is a leading accounting technology event and one of the largest gatherings of accountants and bookkeepers in the country. Scaling New Heights transforms the way small businesses operate through forward-looking measurements built on accurate and actionable financial information, mentorship of clients, management consulting …and much more.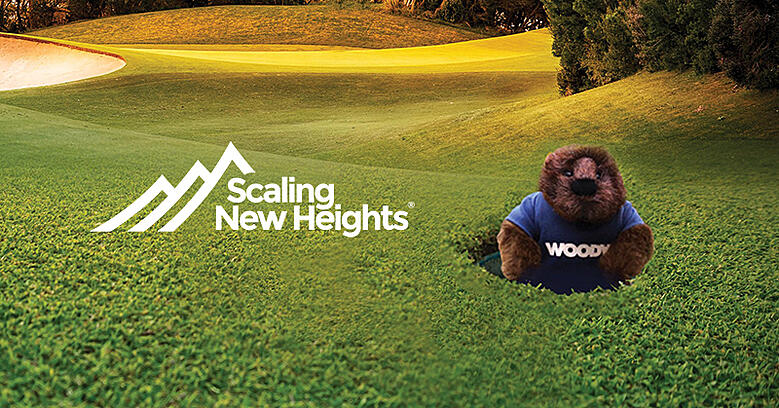 Insightful Accountant, January 18, 2023
Intuit QuickBooks has named Tiffany Beltis as its new leader of the Intuit QuickBooks ProAdvisor Program. The ProAdvisor Program is designed to help bookkeepers and accountants grow their skills and connect with small business prospects. Beltis will be responsible for ensuring that the program meets the needs of the ProAdvisor community through impactful benefits and educational resources. Beltis has been a part of the Intuit team for 10 years, and most recently was responsible for developing and implementing QuickBooks Desktop strategies. Read more...
CPA Practice Advisor, January 23, 2023
A survey of business economists suggests U.S. job market conditions are beginning to soften. Firms indicate an easing of labor shortages and a pullback in hiring expectations. Figures highlight concerns that more companies will begin to shed workers as the impact of higher interest rates works its way through the economy. Read more...
Forbes, January 23, 2023
Microsoft is investing billions more into OpenAI, the company behind ChatGPT. Terms of the deal were not disclosed, but a source told Bloomberg it's a $10 billion investment. Microsoft CEO Satya Nadella cited AI as one of the chief reasons for cutting 10,000 jobs earlier this year. Read more...
Intuit has launched the Intuit QuickBooks Business Network to millions of small and mid-market businesses in the US, creating one of the largest business-to-business (B2B) networks aimed at accelerating and automating B2B payments and improving overall cash flow. QuickBooks data shows that 52% of B2B small businesses are paid late, even more than business-to-consumer (B2C) businesses (32%), creating a cash flow challenge for small businesses that often rely on timely payments for critical business needs like paying employees, purchasing inventory or supplies, and growing their business. The network will allow eligible QuickBooks Online customers in the US to easily connect with one another to accelerate B2B payments, leverage automation to simplify and streamline administrative tasks, and access enhanced collaboration and connection capabilities.
If you don't want your business to be searchable in the QuickBooks Business Network, you can change your visibility anytime. Read more...