As over 2,500 accounting professionals return from the QuickBooks Connect conference held in Las Vegas, NV, this past week, now is the time to plan your 2024 professional development strategy. While webinars and various online resources play a significant role in skill enhancement, in-person conferences like Scaling New Heights offer an unparalleled immersive learning experience. Known for hosting the second largest technology show floor in the US, Scaling New Heights stands out not just for its scale but also for its deep, actionable training across six diverse tracks.
Attendees looking to secure their spot at this premier event can take advantage of the Cyber Monday sale, which offers a more than 20% discount on registrations. Read on to learn more about the 2024 event!
Michio Kaku to Talk Quantum Computing at SNH24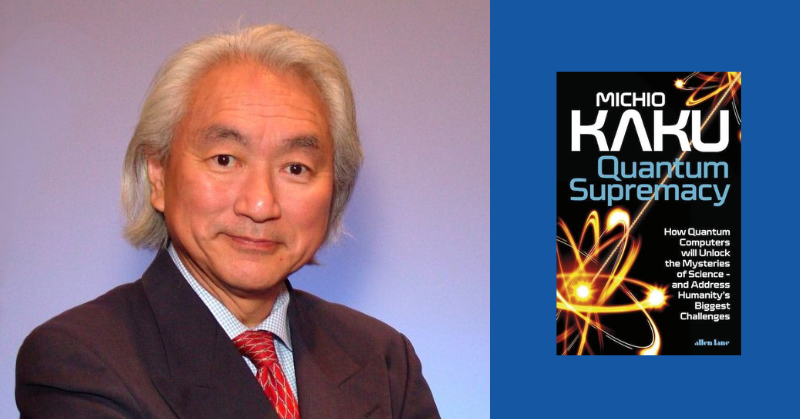 A highlight of the Scaling New Heights conference will be the keynote address by Michio Kaku, a distinguished theoretical physicist known for his profound insights into cutting-edge scientific developments. His keynote is set to explore the fascinating and rapidly evolving field of quantum computing, as discussed in his latest book, Quantum Supremacy.
Kaku will delve into how quantum computing stands to revolutionize the world of accounting by offering unprecedented computational power. reshaping how we approach data processing, complex problem-solving, and even AI applications. His session promises to provide attendees with a visionary perspective on the potential impacts of quantum technology on the accounting industry, offering a glimpse into a future where quantum computing could fundamentally transform the profession's landscape.
Exploring six educational tracks at Scaling New Heights™️ 2024
The conference will boast six educational tracks, each tailored to address specific aspects of the accounting profession:
Tax Compliance and Advisory: This track is dedicated to the intricacies of tax compliance and advisory services, offering insights into evolving regulations and strategies for effective client management. Topics will focus on tax law changes, compliance issues, representation, and advisory, and will be led by a stellar team of instructors, including conference favorite Eric Green.

Practice Advancement: Sessions in this track will offer a comprehensive look into the operational side of accounting practices. Delve into a variety of crucial topics, including innovative pricing strategies, effective management techniques, and practical approaches to staffing. Additionally, this track provides valuable insights into growth tactics, helping firms to identify and capitalize on new opportunities for expansion and success.

Instructor Writer Track: For those looking to enhance their communication skills, this track offers sessions on speaking and writing, which are crucial for educators and thought leaders in the field, and will include interactive sessions where both aspiring and seasoned speakers can practice their craft in front of a live panel of their peers.

CAS (Client Accounting and Advisory Services): Our CAS track is meticulously designed to cater to firms at various stages of their CAS journey, offering a range of training from beginner-level courses to advanced workshops. This track will delve into the intricacies of CAS practices, providing attendees with a detailed understanding of what a robust CAS practice entails and how to deliver excellence in client services.

It's an ideal learning avenue for firms looking to upskill their staff at all levels with the necessary skills to drive growth and enhance their capabilities in client accounting and advisory services. This comprehensive approach ensures that every member of your team, regardless of their current skill level, can contribute significantly to the development and success of your firm's CAS offerings.

Technology Track: In today's technology-driven accounting landscape, the Technology track of the conference provides an in-depth exploration of a wide array of applications and software that are shaping the industry. This track goes beyond the basics, covering popular general ledger platforms such as QuickBooks, Xero, FreshBooks, and Zoho, which are fundamental to modern accounting practices.

Additionally, the training will include comprehensive sessions on Microsoft and Google's suite of tools, which are essential for enhancing productivity and collaboration in accounting tasks. Specialized accounting application training will be a key component, offering insights into niche solutions tailored for specific accounting needs. Participants will also gain knowledge in data synchronization and data utility applications, crucial for ensuring data accuracy and efficient workflow management.

Professional Development: Attendees will experience a variety of engaging sessions focused on enhancing leadership skills and managing change effectively within the accounting sector. These sessions are designed to provide actionable strategies and insights for leading diverse teams and navigating the dynamic landscape of the accounting profession.

Productivity tools and techniques will also be a major focus, offering practical solutions for improving efficiency and workflow management. Additionally, the track offers sessions on ethics, providing an opportunity for attendees to fulfill their ethics CPE requirement while gaining important insights into professional integrity and standards.
A Unique Blend of Learning and Networking Opportunities
Scaling New Heights is more than a conference; it's a confluence of learning, networking, and professional growth. The vast technology show floor presents an opportunity to explore the latest tools, technologies, and services shaping the future of the accounting industry. It's a place where cutting-edge innovations are showcased and valuable partnerships are formed.
As accounting professionals chart our course for professional development in 2024, Scaling New Heights should be a key destination on your journey. Take advantage of the Cyber Monday pricing and secure your spot today!